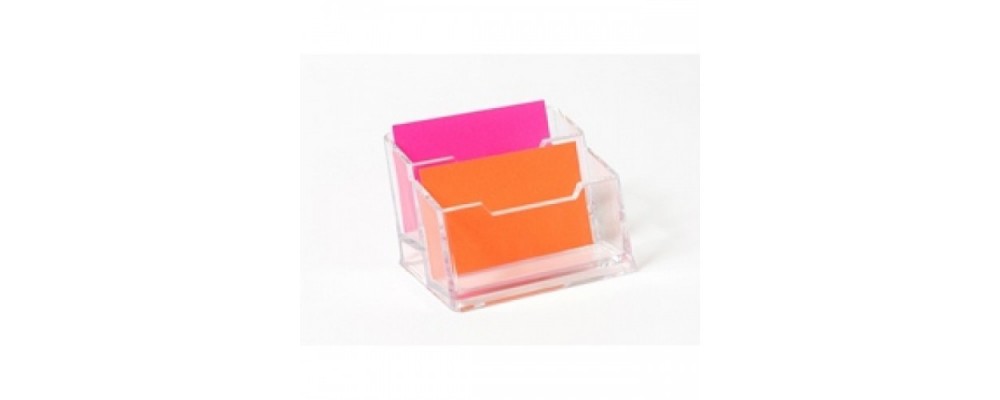 Which Business Card Holder is Right for Me?
Show Off Displays carries a wide range of acrylic business card holders to cover most consumer needs.

We firmly believe that it is better to spend a little bit more to get a better quality unit – rather than the cheapest plastic one that you can find. The difference is only $1-2 but the difference in the message that it sends your customers is significant – as your business card represents your personal brand.

You can choose either a free standing business card holder – or one that clips onto one of our brochure holders. Our free standing (or counter/desk) range has one, two, three or six pocket variants. These will clip on the front of most of the DL,A4 or A5 brochure holders – whether counter top or wall mounted. You can even clip two units onto some of the A4 brochure holders. Ask us if you have any queries. We recommend the clip-on business card holders where possible – as they help to keep surfaces free of clutter – rather than having a separate display for brochures and business cards.

All of the business card holders carry the 2 main sizes of business card – 90x55mm (which is still the most common size) as well as the more slimline 90x50mm which is becoming increasingly common. Indeed they will actually fit any business card that is up to 97mm wide.

Bulk discounts apply on all of our business card holders – so consider upgrading your whole office or company.